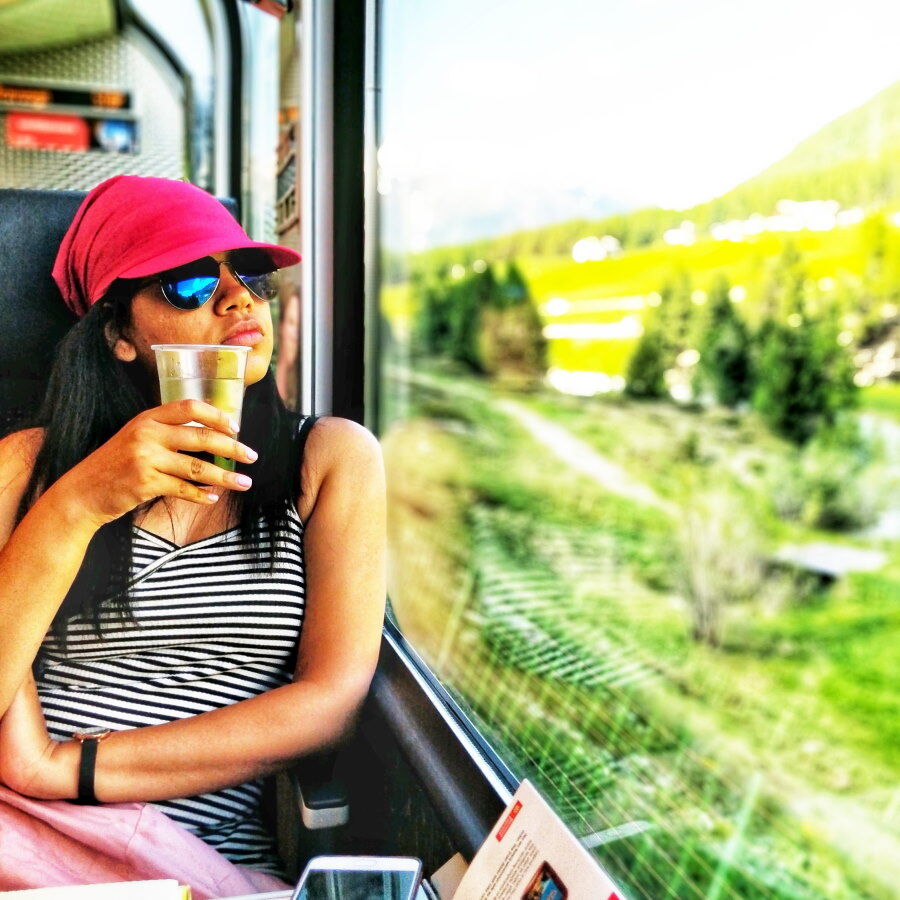 Picture Perfect Scenic Train Rides of Switzerland
Switzerland is home to one of the most scenic train routes and you are sure to experience some of the best and classic journeys that would be forever memorable. Barring the mountain railways, which are surely a charm, these rail lines and trains below are just something that Switzerland prides on.
The Golden Pass Line
 Lucerne - Interlaken - Zweisimmen - Montreux

The GoldenPass Line, an extraordinary journey in 3 different trains, with a panoramic view of breathtaking scenery. A never-ending spectacle of three mountain passes, the famous 4000-metre Alpine peaks, 8 lakes and unforgettable excursions. The line runs from Lucerne to Montreux comprising of 3 sections: Lucerne to Interlaken Ost ; Interlaken Ost to Zweisimmen ; Zweisimmen to Montreux. The most common section is taken by tourists travelling from Lucerne to Interlaken or vice-versa.
The Bernina Express
 Tirano (Italy) - Chur

The little red train is what we call it. The journey in The Bernina Express takes you on the Bernina and Albula route - a UNESCO World Heritage Site since 2008 - directly to Lugano, Switzerland's sunny spot. The route is known as the highest transalpine railway in Europe and leads to 145 kilometres through 55 tunnels and over 196 bridges and artful vertiginous viaducts. It is a mesmerizing experience and is highly recommended if you are travelling from Italy to Switzerland or vice-versa.
The Bernina Express is also a round trip experience with the first leg starting in Lugano travelling alongside Lake Como and reaching Tirano via Bus and the second leg starting from Tirano and reaching Chur via Train.
The Glacier Express
 Zermatt - Chur

The panoramic journey on the Glacier Express is one to remember. The 8-hour journey from Zermatt (home to the world's most photographed mountain, the Matterhorn) onboard the slowest express train in the world takes passengers over 291 bridges and through 91 tunnels. From cosmopolitan St. Moritz the train snakes its way through the Swiss Alps. The trip also passes through the Rhine Gorge, Switzerland's very own Grand Canyon.
---
Gueti Reis!