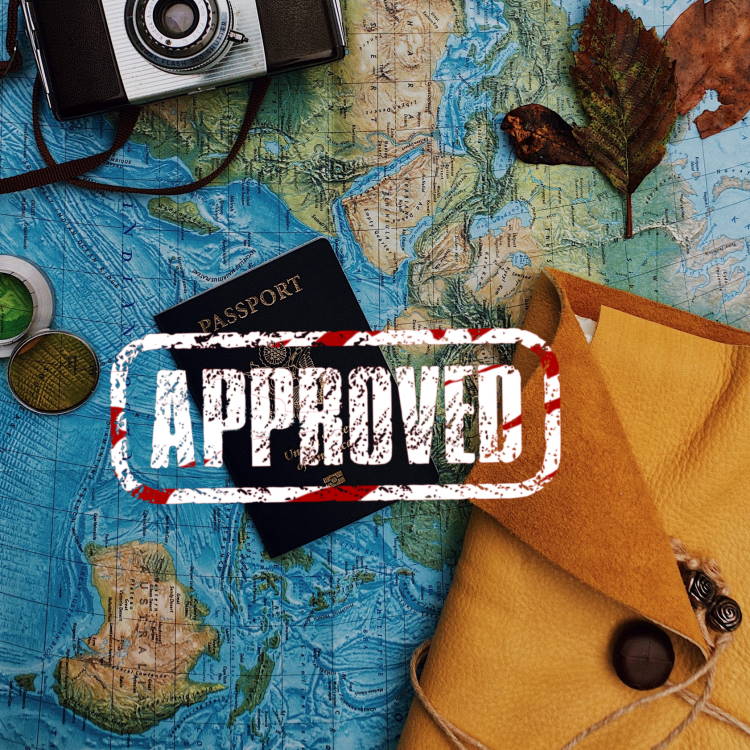 How to apply for Schengen Visa from India - 3 step easy process for first timers!
Schengen Area, signifies a zone where 26 European countries (out of the total 44 European countries), abolished their internal borders, for free and unrestricted movement of people in harmony with common rules for controlling external borders. The 26 Schengen countries are :
Austria, Belgium, Czech Republic, Denmark, Estonia, Finland, France, Germany, Greece, Hungary, Iceland, Italy, Latvia, Liechtenstein, Lithuania, Luxembourg, Malta, Netherlands, Norway, Poland, Portugal, Slovakia, Slovenia, Spain, Sweden, and Switzerland.
Indian citizens require to have a valid Schengen visa before visiting any of these 26 countries. There are 3 types of Schengen Visa:
📌 Business
📌 Tourist
📌 Visitor
I have written this article on how to obtain a Tourist Schengen Visa. A Tourist Schengen Visa permits third-country nationals to enter into the Schengen Area for a maximum of 90 days within a 6-month period, under the purpose of traveling or visiting Europe for pleasure.
---
People/Institutions involved
The final visa is issued by the embassy of your destination country. VFS Global is an outsourcing and technology services company that serves governments and diplomatic missions worldwide.
For Schengen Visas they are the official partners, meaning you cannot go directly to the embassy, rather you will have to schedule your appointment with the nearest VFS center.
They would then collect your documents and make sure they have all the required information they need from you, process it and send it to the embassy.
So going by the above chain you could either directly apply to VFS or hire an agent who could help you with your application to the VFS.
---
How much does it cost?
 Total Out of Pocket Cost : ₹ 10,300 (for one adult citizen) 

Breakup of cost-
1️⃣ Visa Charges = ₹ 7,300
📌 Convenience Fee ₹ 150
📌 Visa Fee ₹ 5,000
📌 VFS Service Charge ₹ 1,441
📌 Courier charge of ₹ 500
📌 SMS status update charge ₹ 200
⚠️ VFS charges a courier fee of ₹ 500 to post your stamped passport to your address. You could alternately opt to physically go and collect your stamped visa and save 500 bucks!
⚠️ Please note that there is a provision to get daily SMS updates on your Visa status for ₹ 200. I do not recommend opting for it as you could track it for free online. More details below.
2️⃣ Travel Insurance = ~₹ 1,000
This will cover a decent 25 days insurance plan. Having a travel insurance is mandatory. More details below.
3️⃣ Agent Fees = ₹ 2,000
There are a number of agents who would help you obtain the same visa following the same procedure. You could easily save 2,000 bucks by applying for the visa yourself.
Summary : If you are smart with your decisions, you would be able to get the complete process done in ₹ 7,600 (by avoiding courier, daily SMS updates and agent charges)
---
How much time does it take?
The allowed period to apply for a Schengen visa is :
📌 The earliest you can file a visa application:
Three months before you start your planned trip.
📌 The latest you can file a visa application:
At most 15 working days before you intend to travel to Europe.
📌 The recommended time to file a visa application:
At least a month before your trip. This way even if you happen to get rejected for any reason you would still have some buffer time to work through the rejection reasons, re-apply and get your hands on a visa in time for your vacation.
Once you are done with your visa interview at the VFS, the waiting period is 15 calendar days (you generally hear much before that). Our visa got approved in 6 calendar days. You are given a reference number against your application which you could use to track your visa status online for free of charge.
---
Ok! Tell me how to apply now
Important points before you apply:

✔ Schengen visa requires you to book your stay for the entire period of travel and round trip tickets to and from India prior to applying for the visa, so make sure you are done with your stay and flight bookings before proceeding further. Inter-connecting flight/train bookings if travelling to multiple countries within Europe is not mandatory to show while submitting documents, but is a good to have.
✔ You also need to have a minimum balance of around 1 lakh in your savings account at the time of applying for the visa.
Step 1 :
The first step in the process is to fill the online application form . Download the form and fill in your details. You could either fill it electronically and take a print out or take a print out and fill it offline.
Step 2 :
The next step is to Aggregate your documents of proof. Similar to the US visa process, Schengen visa requires you to submit a number of documents to make sure you are a sincere citizen of India and have no other intentions other than visiting for vacation.
This printable PDF checklist will be your buddy for a while. Make sure you have all these documents handy. You need 1 original and 1 xerox copy of each of the documents and will have to carry them along with you on the day of your visa appointment.
Step 3 :
Schedule your visa appointment online at the nearest applicable Visa Application Centre (VAC) for your destination country.
Using the above link, first create a new account. Select the destination country and choose your nearest VAC. A hard copy of the appointment confirmation letter needs to be carried along on the day of your interview.
How do I decide my "Destination Country"?

📌 If you are going to visit only one Schengen country, file your application at the embassy/consulate/visa center of that country.

📌 If you are going to visit two or more Schengen countries, then file your application at the embassy/consulate/visa center of the:
✔ country where you would be spending most days, if spending unequal number of days in each country
OR
✔ country where you will arrive first, if you will be spending equal number of days in each country
---
How to book an insurance plan?
For all Indian citizens, having a valid travel insurance policy is a mandatory requirement for the entire period of stay. Your insurance must have a minimum coverage of € 30,000. There are many policies available from numerous companies with varying coverage. Select the one that suits best for your travel plans.
---
How to save money during transactions in foreign currency?
Figure out the official currency of your destination country (Most Schengen countries accept Euros, but some of them have a separate official currency). If you do not make transactions in that currency then you may lose a significant amount in the name of conversion charges.
Research which countries widely accept cards. Understand when should you use a debit/credit card, forex card or cash depending on the interest rate, for maximum savings.
⚠️ While in Europe (mainly Eastern Europe), a lot of Currency Scams take place. Knowing how they operate will help you avoid The Most Common European Tourist Scams .

⚠️ If using cards at the restaurant or supermarket or ticket offices, the cashier may sometimes ask this question: "I see this card is from India. Should I swipe this in your local Indian currency?" Do not say yes to that. Let me explain why .
---
Important Points Summarized
Step 1: Save enough money in your account (~1 lakh) before starting the process.

Step 2: Figure out your destination country

Step 3: Book your travel and stay tickets for the entire travel period

Step 4: Fill the online application form

Step 5: Check all boxes on this checklist - Get documents ready

Step 6: Book travel insurance policy

Step 7: Schedule appointment

Step 8: Track your application status

Step 9: Once approved, plan foreign currency exchange
All VFS centers have a xerox facility and also a photo booth at the location so don't worry if you do not have enough copies or forgot your photos! I would recommend having all documents checked and ready much before your interview date and use these facilities just as emergency back-ups.
Finally, if you are someone who is scared of interviews then let me tell you this - Your questions will mostly be around your travel and some on the kind of work you do in India. As long as your intentions are right, you have nothing to hide and all your documents are correct you are sure to get your visa!
All the best 👍