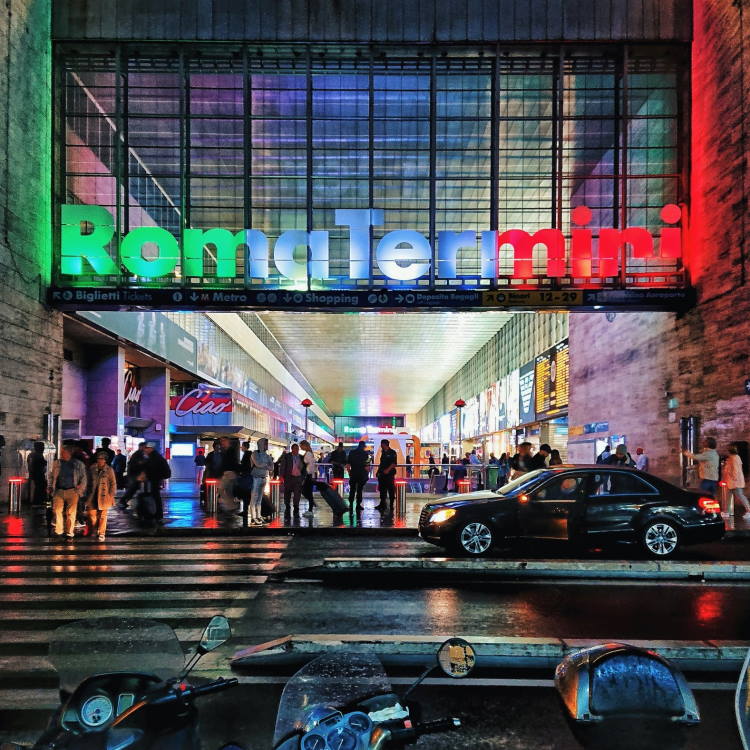 Public Transport in Rome: Trains, Bus, Metro, Trams
Rome is a beautiful city filled with history and culture. Friendly locals, bright smiles, exuberant fashion and food to die for is what is in store for you on this Roman vacation. In this article I have listed the option that you could use to move about one spot to another if you don't have a car in Rome.
Rome is a relatively small city and you could walk to most of the places. But if walking is not your cup of tea, then worry not! You could hop on to one of the below options and enjoy Rome.
---
Option 1 – Bus/Tram/Metro:
A reliable option and is abundantly available all through the city. "Roma Termini" is the main train and bus station in the city. So if you ever get lost, this is the place to come to.
Like most European countries tickets to the bus/tram/metro is not available on the vehicle itself. No machine or conductor would be issuing tickets while on board.
Tickets are available in all general stores and shops that say "Tabacchi" around the city.
Vending machines in metro stations and major bus stations also issue tickets. So make sure to have a ticket in your hand before you board a bus/tram/metro.
The tickets are integrated tickets meaning they work on all available public transports.
Types of Ticket:
These are the choices among tickets –
🎫 100 minutes ticket = 1.5 €
🎫 24 hours ticket = 7 €
🎫 48 hours ticket = 12.5 €
🎫 72 hours ticket = 18 € and finally
🎫 7 calendar days ticket = 24 €

⚠️ Children below the age of 10 can travel for free with an accompanying adult.
Once aboard, your ticket needs to be validated with the start date and time as soon as you start your journey by passing it through a machine hosted on the bus/tram.
For metro the validation happens through the ticket barriers where you insert the ticket to enter and exit out of the station.
There is nobody actively checking if you have tickets while you are on-board, but once in a while police get in and checks for tickets. Penalty of 100€, public humiliation and guilt feeling are some of the punishments you could be subjected to, and its definitely not worth it. The act of innocent new visitor does not help either, so make sure you buy a ticket before boarding.
The best part is the same ticket works in bus, tram and metro.
We opted for the 48 hours ticket after we tried walking for the initial few bits and realized that we would not last the whole day. You could walk through most of these places but it sure would exhaust you.
---
Option 2 – Hop On Hop Off Bus:
Fancy looking Double-Decker hop-on-hop-off tourist buses are run by several companies. These look really colorful and happy and also have an audio guide built-in, but the price is pretty steep. A 24-hour bus pass would cost you anywhere between 25€ to 50€ depending on the kind of ticket you buy. They do have family tickets, night tour tickets etc. Read more about it here: Hop-On-Hop-Off
---
Buon Viaggio! :)