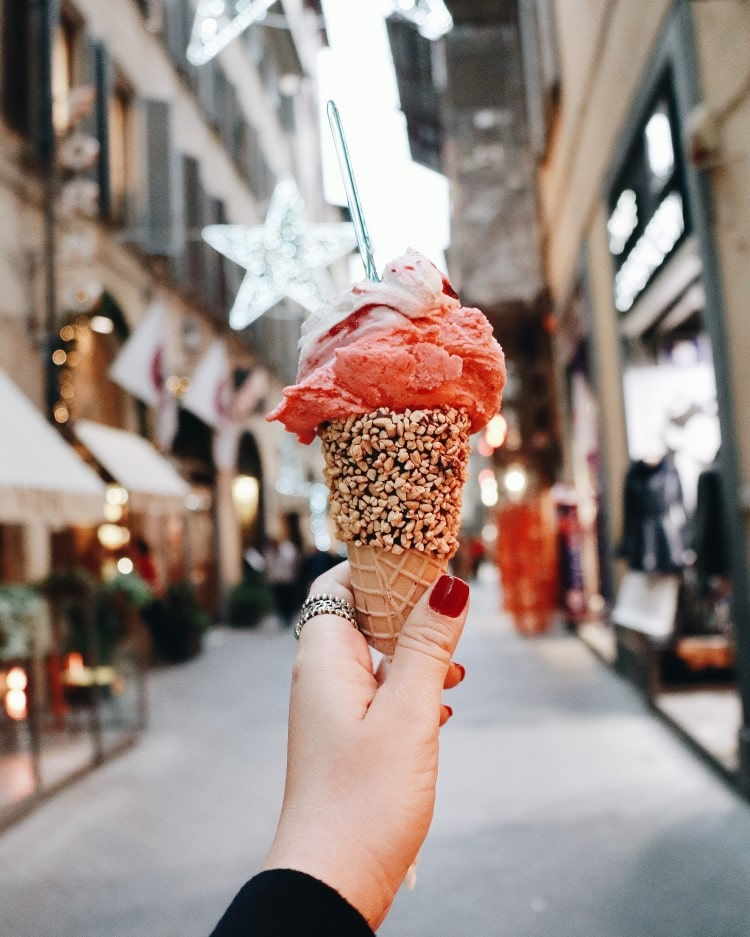 The Ultimate Italy Guide
Italy, a country located in southern Europe is a tourist paradise. It has it all: History, Culture, Food, and Fashion. With its hot, dry summers and cool, wet winters it experiences a Mediterranean climate. Hosting 2 wonders of the world, being the origin of the Renaissance era, housing world-class art galleries to having one of the most dominant and widely loved cuisines all around the globe, its a country that makes you fall in love with it.
English is not widely spoken, yet locals are extremely friendly and will go out of their way to help visitors. Personally, I loved the people of Italy - very warm and always have a smile on their face. Euro is the official currency - both cards and cash are widely accepted. Italy is not as expensive as Switzerland but also not as cheap as Hungary or Bulgaria. All in all if you make smart decisions, Italy provides great value for money and will surely be one of the most memorable countries you would visit.
Bonus: You cover 2 countries with a flight ticket to one. Vatican City within Italy is the smallest country in the world.
---
Rome
It is the capital city of Italy and the origin of one of the greatest and most influential civilizations in world history - The Roman Empire. The city is rich in architecture and you would spend most time walking through some of the greatest monuments in the world. Vatican City lies within Rome and is one of the holiest places to visit for Christians. If you are lucky, you would be able to catch a glimpse of the Pope during his Wednesday public meet and greets!
Places to visit in Rome include -
Colosseum, Pantheon, Trevi Fountain, Altar of Fatherland, Roman Forum, Palatine Hill, Palazzo Venezia, Piazza Navona, Campo de' Fiori, St. Peter's Basilica, Sistine Chapel, Vatican Museums and St Angelo Bridge.
---
Venice
Famous as one of the most romantic cities in the world, Venice definitely does justice to that tag. The "Grand" canal with its innumerable picturesque side canals, happy gondolas, pedestrian crossing bridges, palaces and basilicas, makes Venice a must-visit. You would not know how time passes in this city when you walk hand in hand with your "darling" relishing a gelato. Venice also boasts of beautiful islands, some of which export international quality glassware and lace, dotting the Adriatic sea.
Places to see in Venice include -
Grand Canal and the four bridges crossing it, St. Marks Basilica, Campanile Bell Tower, Doge's Palace, Bridge of Sighs, St Marks Square, Islands of Murano, Burano, Torcello and Lido, Santa Maria Della Salute, Palazzo Corner della Ca' Grande and Venice Local market (Mercati di Rialto)
---
Florence & Pisa
The birthplace of the Renaissance, this city takes you back in history. The Renaissance Walk will have you strolling on the same narrow streets as Michelangelo, Leonardo da Vinci and Galileo - definitely a "walk to remember". Florence has numerous art galleries, two of which are world-famous: Galleria dell'Accademia and Uffizi hosting paintings, sculptures and art by iconic artists. Stunning architectural marvels await you in this city.
Pisa is a quick train ride from Florence and is home to one of the wonders of the world - The leaning tower of Pisa. The Square Of Miracles in Pisa hosts 4 marvelous edifices - the cathedral Duomo di Pisa was the first building built, followed by its matching baptistery. Work on the next two buildings started thereafter - The Bell Tower which we now famously know as the Leaning Tower Of Pisa and the cemetery. The leaning tower was the last to finish construction. All four structures in the complex are white in color and are made of marble and rock.
Places to visit in Florence & Pisa include -
The Duomo, Baptistery, Giotto Bell Tower, Basilica of San Lorenzo, Dante's House, the Badia Fiorentina, the Bargello, Uffizi Art Gallery, Galleria dell'Accademia, Palazzo Vecchio, Ponte Vecchio, Pitti Palace, Michelangelo's David
Leaning Tower Of Pisa, Pisa Cathedral, the Pisa Baptistry, and the Camposanto Monumentale (Monumental Cemetery).
Florence is the capital of the Tuscany Region of Italy. This region is known for its beautiful natural vineyards and is known to produce the best wine in the world. Staying in a hilltop Tuscany hotel for a few days and staring at the sun go up and down while sipping wine is one of the best experiences ever.

Cinque Terre is a string of centuries-old seaside villages on the rugged Italian Riviera coastline. In each of the 5 towns, colorful houses and vineyards cling to steep terraces, harbors are filled with fishing boats and trattorias turn out seafood specialties along with the Liguria region's famous sauce, pesto. It is a bit far off from Florence and Pisa but well worth a visit.
---
Naples
Naples, a city in southern Italy, sits on the Bay of Naples. The city is famous for its stunning beaches. It is also known to be the place where wood-fired Pizza and Lasagna were first invented! The little cafes in its streets sell the best Italian food. Mount Vesuvius - an active volcano with a hiking trail is the most visited site here.
Places to visit in Naples include -
Mount Vesuvius, Naples National Archaeological Museum, Royal Palace of Naples, Piazza del Plebiscito
Capri and Pompei are close by and can be covered along with Naples.

Capri is an island on the south side of the Gulf of Naples. Frequented by celebrities from all over the world, many have houses on this island as well. So don't be shocked if you happen to bump into somebody who looks like a famous person here! High chances that it is actually them.

Pompei on the other hand is a ruined city that was destroyed and buried under volcanic ash along with its inhabitants in the sudden eruption of Mount Vesuvius in 79 AD.
---
Milan
Milan, a metropolitan city in northern Italy is known to be the economic power of the country. It is famous worldwide for being the global city of fashion and design. It is the leading financial center and the most prosperous manufacturing and commercial city of Italy. Architecturally there is not a lot to see here other than the Duomo. Milan definitely shows the more posh, urban side of Italy.
Places to visit in Milan include -
Duomo di Milano, Galleria Vittorio Emanuele II, Sforzesco Castle, San Siro Stadium
The city is home to two of Europe's most successful football teams, A.C. Milan and Inter Milan. Lake Como which is a popular spot for celebrity weddings and celebrity homes is close to Milan and can be covered together. It is surrounded by mountains and dotted with charming resort villages, making it a nice place for relaxation.
---
Amalfi
A small town in southwestern Italy, it is best known for its hiking trails and coastal areas. The Amalfi Coast, a UNESCO World Heritage Site is the most famous tourist spot in the region. Lined beaches with calm turquoise Mediterranean waters with a backdrop of little towns clinging to cliffs, Amalfi is sure to be one of the most beautiful beaches you would ever visit.
Places to visit in Amalfi include -
Path of Gods, Riserva Statale Valle delle Ferriere, Monte Faito
Pompei is close to Amalfi as well and if you have extra time in hand, then a day trip to Pompei is worth it.
---
How to plan?
Planning the trip is one of the most essential tasks if you are looking to travel to Italy. With a wide variety of places to visit, Italy spoils you with choices. Here is an easy step by step approach to planning for Italy:
Figure your entry point - Italy is divided into 3 parts: northern, central and southern. The northern point of entry will be if traveling via train from Switzerland, Austria or France. Central and Southern regions are most popular if coming by flight. If you are arriving from the north, I would suggest the following route:

Milan ➡ Venice ➡ Florence, Pisa ➡ Rome ➡ Naples

Figure out the travel duration - Plan if you want to stay in a place for a longer duration or quickly head to all the Italian famous landmarks. Depending on the number of days, figure out the best places to visit.

Figure out transport options when traveling from city to city Trains in Italy are very well operated. You can reach anywhere in an average of 2-3 hours. Multiple private vendors operate on all major routes with trains reaching speeds of 350 km/hr.

Passes like the Eurail and Interrail pass is suggested if traveling to other countries during the trip. If traveling within Italy, to only a few places, then buying point-to-point tickets one month prior would be best.

Flights are not the suggested mode of transport as you would miss out on the Italian countryside.

Plan the transport options within each city - Most cities in Italy have a very well planned transportation system with busses, trams, metros and trains covering the entire city. Plan ahead to buy city or daily passes. I would suggest to avoid the Hop-on Hop-off Tourist bus as better and cheaper options are available within the local transport system.

City Passes are offered by major cities that grant you free entry to top attractions and museums with skip the line access and free public transport for a reasonable fee. (Rome City Pass, Venezia Unica City Pass, etc.)

Daily Passes grant multiple entry access to the public transportation system of the city for a specific duration (100 minutes, 1 day, 2 days, 7 days, etc.)

⚠️ Both the City Passes and Daily Passes have some sort of allotted time frame. Please check the passes carefully before buying them.

Plan the sites and buy advance tickets - Famous landmarks like the Colosseum will have extremely long lines and wait periods of up to an hour for tickets. Planning in advance and booking the tickets online is highly recommended as it will for sure save a headache when in the city.
Map
📌 Use the below interactive map for directions:
✔ Clicking the top right button opens the map in a new tab showing the different sections. Click on view map legend if browsing on phone✔ Save the map in your Google Maps for easy access later: Click the ⭐star button beside the name of the map. You can access the map later from Google Maps > Saved > Maps
---
Where to stay?
Italy provides cheap accommodation throughout the entire country.
In Rome, I would suggest staying in one of these two areas: In central Rome, try staying closer to the Colosseum. This would be a good starting point. Near Vatican City accommodations are available as well and these would be good options too. That way you can easily get back home using the plethora of public transport and rest your tired legs.

In Florence, I would highly suggest staying in one of the quaint Tuscan villages among rolling hills. Note: The public transport options will be limited and this option is very well suited if traveling by car. Empoli is another small town that is situated in between Florence and Pisa and is a good mid-point stay.
Accommodation in Venice is costly since its an island. Hence, I would suggest to stay in Mestre, the nearest city in the main-land off the island of Venice. It is a quick 10-minute train ride from Mestre to Venice and trains are very frequent and cheap.
---
🥘 What should I eat?

So many good things to eat here 🤤, but some must-try dishes are
Pizza (Margherita) & Pasta (Carbonara) - basic and the best, Lasagna, Bruschetta, Osso buco alla Milanese, Mushroom Risotto.

Desserts : Gelato (duh!), Tiramisu and Panna Cotta

🥃 What should I drink?

Aperol Spritz (wine based cocktail), Prosecco (light sparkling wine), Negroni (gin based cocktail)
Buon Viaggio! :)