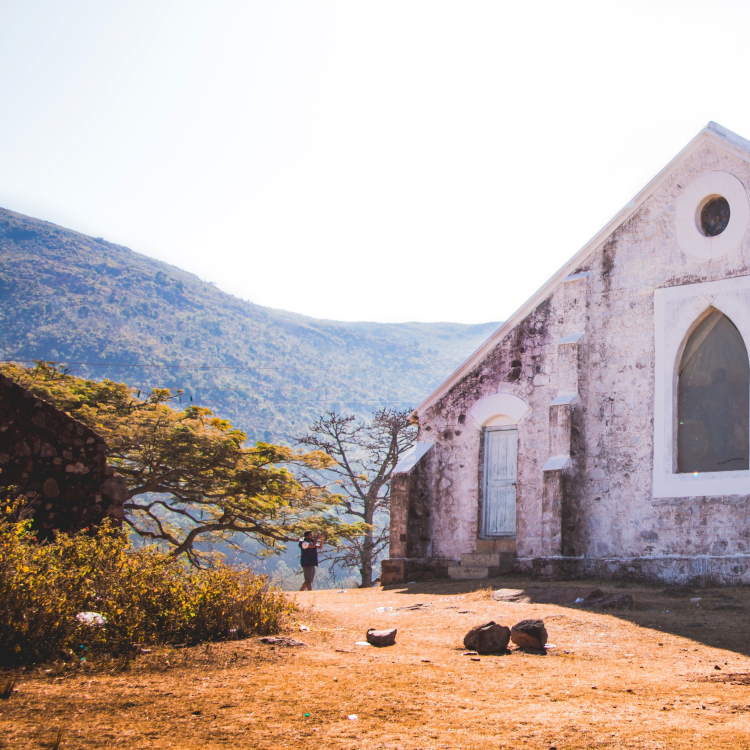 Top 10 Places to Visit Near Hyderabad
This Guide Contains
Interactive Map with Day Plans
Hyderabad, the royal city of the Nizams is well known for its world-famous Biriyani, mouth-watering sweets, dreamy Irani chai, mystique minarets of Charminar and street shopping. A bustling city with lots of lakes, it enjoys a good balance of IT companies and local businesses. Summers in Hyderabad is pretty intense with temperatures soaring between 40 - 50 degree Celsius, while winters are cool and chilly!
It is often said that there aren't a lot of places around Hyderabad for the weekend traveler. Being an upcoming IT hub, most people end up either going to a pub, a mall or a multiplex, in need of a break. If you are one of them or are new to the city, and feel you have no respite for the weekend, then, here is a compilation of 10 (+4) spectacular places to visit near Hyderabad making them perfect options for a memorable weekend getaway.
🥘 While at Hyderabad, do try-

🍵 Irani Chai with Osmania Biscuit - This is an experience one should not miss in Hyderabad (All small tea/coffee outlets around the city serves this. Some of the famous ones are - Café Niloufer in Lakdikapul, Karachi Bakery, Paradise Hotel and Nimrah Café near Charminar)

🍮 Cheese Kunafa - We loved the one served at Sarath City mall at the entrance of the food court in the ground floor
🍛 Dadu's - Fresh jalebi's dipped in Rabdi (I am seriously salivating right now!)
🍛 Pista House - A dessert shop serving some authentic savory and sweet dishes. They have multiple branches spread across the city
🍛 Hyderabadi Biryani - Sorry, but I have to admit that I did not enjoy any of the biryani's I tried in Hyderabad (Shadab's, Paradise, Yum Yum tree - none. I prefer the Hyderabadi Biryani you get in Bangalore much much more (Meghana's all time fav!))

☕ Coffee at the airport stall - A small shop just beside the Volvo bus station (pick-up point) serves (in my opinion and my husband totally agrees!) the best warm thick coffee ever! We just happened to walk into this place one day when we were getting back from the airport and it was magic. Samosa's with the coffees are an added bonus. Since then we've gone to the airport just to drink this cup of coffee multiple times (specially long drives on rainy days!!)
---
🚧 ⚠️ Note: The list below is sorted according to its distance from Hyderabad
🚘 = Travel distance by car
⌚ = Time to cover distance one way
💼 = Recommended total trip duration
---
1) Ananthagiri Hills
 🚘70kms   ⌚2hrs   💼1 Day Trip

What is it?
A serene hilly terrain located in the town of Vikarabad in Telangana, Ananthagiri Hills is a dense forest peak with a wide range of natural flora and fauna. It is famous for its coffee and black pepper plantations. A peaceful escape to nature to soothe that worked up soul. Anantha Padmanabha Swamy temple is a popular historic temple dedicated to Lord Shiva and is located in the vicinity. A viewpoint in the town named Ananthagiri viewpoint is a beautiful spot to be in during sunset and offers a picturesque landscape view of the town.
What to expect?
This is perfect for a day trip with a picnic. If you are looking to go on a long drive with a loved one, a bike trip with your gang, or a picnic away from the hustle-bustle of city life, then Ananthagiri Hills is your place. Start early morning and you would be able to spend the whole day there and return by night. No need to stay overnight unless you want to. Recommend carrying some appetizing food along with you as there are no good restaurants there. Some companies run overnight camping in the hills and is a good option to check out.
Don't forget to check out the nearby Kotapally Reservoir. You can also kayak in the waters.
Monsoons would be the best season to visit. Clean air, lush greenery and that enticing smell of earth - the hills become even more magical than they already are!
---
2) Medak
 🚘96kms   ⌚2.5hrs   💼1 Day Trip  

What is it?
Medak serves as an apt example of a small Indian town. Its humongous boulder terrain and abundant green foliage makes it distinct from other towns. A charming place to visit, there is a lot to do here:
Medak Fort:
Built by the Kakatiya kings, it is situated on a hilltop providing a 360 degree view of the town and helped the rulers make strategic plans.
Medak Cathedral:
One of the largest churches in India, its stained glass windows and decorative long spire, draws architectural influence from European churches. Its gray façade with its intricate detail work is on point. The town revolves around its cathedral. It is beautiful during Christmas.
Pocharam Lake, Dam Reservoir and Wildlife Sanctuary:
The dam and the sanctuary is spread over 130 sq kms. It was the former hunting grounds of the Nizams of Hyderabad. The sanctuary is home to deers, jungle pigs and a wide variety of birds.
What to expect?
A really small town with a laid back attitude. Clean air and not a lot of vehicles. If you go there by car then its quite possible that you are the only ones on the road in a four-wheeler. The cathedral is stunning and is a must-visit. The fort provides a good viewpoint of the city and is a good place to go to during sunset.
Christmas would be the best time to visit. The town is beautifully decorated and you could join in on the celebrations. During this peak holiday season when all other places are uber crowded and everything seems sold out, this would be a nice getaway.
---
3) Bidar
 🚘146kms   ⌚3hrs   💼1 Day Trip

What is it?
A hilltop city in the north-eastern part of Karnataka. It is famous for its fort, handicraft products, sandalwood products, and is the city where Bidriware (a metal handicraft) originated. Serving as the capital of medieval Deccan, Bidar has a rich history and this attributes to the fact that it has 98 monuments of which four national monuments are protected by the Archaeological Survey of India and 14 by the State Archaeology Department of Karnataka.
Bidar is also considered as one of the holiest places for Sikh pilgrimage. It has a very long association with Sikhism as this is the home town of Bhai Sahib Singh, one of the Panj Pyare (five beloved ones), who offered to sacrifice their heads and were later baptized as the first members of the Khalsa.
What to expect?
Bidar Fort
This majestic fort built in the 8th century has shifted many hands in the course of history. The fort is a complex within itself, consisting of the ruins of multiple palaces, bastions and gates, royal baths and kitchens, audience halls, and pleasure pavilions.
Rangeen Mahal, Tarkash Mahal, Gagan Mahal, Takht Mahal, Solah Khamba Mosque are some of the structures within the fort. The complex has guides and boards displayed all over giving the visitors details of its rich history.
Gurudwara Nanak Jhira Sahib
A historic gurudwara was built a year after Independence, dedicated to the first Sikh guru - Guru Nanak. It has a fascinating story behind its existence. Guru Nanak was on his second missionary tour to South India when he came across the region of Bidar. He was highly disappointed at the sufferings of the local people there - The city was going through an acute shortage of drinking water. He then uttered the words "Sat Kartar" and shifted a stone and to everybody's surprise a gush of fresh water erupted and has not stopped ever since. ("Sat Kartar" is a phrase that Guru Nanak would say when miracles would happen, good or bad). This is how the place soon came to be known as Nanak Jhira (Jhira=Stream).
---
4) Nagarjuna Sagar Dam
 🚘155kms   ⌚3hrs   💼1 Day Trip

What is it?
Nagarjuna Sagar Dam, is the world's largest masonry dam (made out of stone and brick, contrary to most dams made of concrete). Built on River Krishna between the states of Telangana and Andhra Pradesh, it is one of the earliest multi-purpose dams built - It serves as a hydroelectric plant and provides irrigation water to many neighboring districts.
The construction of the dam submerged an ancient prominent Buddhist settlement, Nagarjunakonda (previously called Vijayapuri), capital of the 2nd century Ikshvaku dynasty. Excavations here had yielded 30 Buddhist monasteries, as well as artworks and inscriptions of great historical value. The monuments were later dug up and relocated. Some were moved to Nagarjunakonda, now an island in the middle of the reservoir. Others were moved to the nearby mainland village of Anupu. Nagarjuna Sagar takes its present name from Nagarjuna, one of the most revered Buddhist monks who lived in 2nd century AD.
What to expect?
Thousands of tourists visit Nagarjuna Sagar when the dam gates are open in monsoon season. There are multiple boats departing from both Andhra Pradesh and Telangana side, and traversing towards the Nagarjunakonda island. The island is a serene green area and visitors are free to walk about and explore on their own. A museum with more information on the Buddhist legacy in the area as well as the remains of an old stupa awaits you here. However there are only limited scheduled boat departures in a day, the last one at 1:30 pm. So be sure to be on time and escape into this history filled isolated island. The ferry ride is very pleasing and the view of the sagar from Nagarjunakonda is splendid.
Ethipothala Waterfalls
15kms from Nagarjuna Sagar Dam, crossing over the border to Andhra Pradesh, is a beautiful waterfall known as Ethipothala Waterfalls. The viewpoint itself is located inside Haritha Resorts (run by TSTDC) and is a nice place to hang around for a while. Overnight stay options are available too - staying next to a waterfall would definitely be an exhilarating experience and we highly recommend it.
🕕 Timings :
⌛ Departures : 9:30 am, 11:30 am, 1:30 pm
⚠️Timings may vary with season and headcount

🎫 Tickets :
Boat : Adults - ₹180; Children - ₹120
Museum : ₹20 (Closed on Fridays and National holidays)

🎫 Ethipothala Waterfalls Ticket :
Haritha Viewpoint Entrance : ₹20

⚠️Recommended visiting in the monsoon season. During summer season the Ethipothala Waterfalls have no flow at all, and might be a disappointment.

❕ There is a small temple situated on a hillock on the way to Nagarjuna Sagar called Venkateshwara Temple which you may want to explore. It is a hidden gem, far from the crowd and provides excellent panoramic views . Checkout the map at the end of the article for its exact location.

Venkateshwara Temple
---
5) Srisailam
 🚘326kms   ⌚6.5hrs   💼2 Days Trip

What is it?
The most popular tourist district in Kurnool, Andhra Pradesh. The town is famous for housing the Srisailam dam which is a massive embankment across River Krishna and is the 2nd largest capacity working hydroelectric station in the country. Nalamalla forest reserve in the eastern Ghats is in close proximity to Srisailam and is a good place to stay overnight!
Here's my article on our fun road trip to Srisailam with a stay in the Nalamalla forest reserve detailing the journey, our experience, and cost details -
---
6) Hampi
 🚘370kms   ⌚8hrs   💼3 Days Trip

What is it?
Known best as the capital of the great Vijayanagara Empire, Hampi was a thriving city in its prime time. It was ruled by distinguished kings who gave utmost importance to art, literature and culture. However, towards the end of the 16th century, a consolidated Muslim attack mainly by the armies of Tuglaq and Alauddin Khilji for 6 continuous months tore the city apart and left it in ruins that are left to see today. It is located in the state of Karnataka. Here's my article on a brief of its history and the top places to visit -
⚠️ The road to Hampi from Hyderabad has patches of areas under construction for some time and it might take longer than expected to reach the destination by car. Plan with consideration.
---
7) Vijayapura (Bijapur)
 🚘380kms   ⌚7hrs   💼2 Days Trip

Bijapur is a popular heritage city in northern Karnataka sharing borders with the state of Maharashtra. The region rose to prominence during the rule of its most famous rulers - the Bijapur Sultanates (also called the Adil Shahi dynasty). They built numerous structures throughout their reign and a few of them are absolutely stunning and we were pleasantly surprised to find such remarkable architectural wonders hidden in its streets!
Karnataka State Tourism Development Corporation runs a huge lodging complex named Mayura Adil Shahi in the city and provides clean accommodation with helpful staff and a restaurant within the complex at reasonable rates! Definitely recommend.
---
8) Gandikota (& Belum Caves)
 🚘382kms   ⌚7hrs   💼2 Days Trip

What is it?
Gandikota is famed as The Grand Canyon of India. A canyon is basically a valley formed by a source of water flowing between tall slabs of steep rocks. They are formed as a result of the erosion of rocks over a long period of time. The gorge and the river Penna flowing between it is calm and serene - It looks like its straight out of a picture. The Gandikota fort nearby is worth a visit. There's almost a city within the fort including a temple without a deity, a mosque, a four minaret tower, a jail and a granary - mostly in the form of ruins now.
What to expect?
Camping is allowed in the gorge and is highly recommended. An overnight stay just beside a canyon is super adventurous. Don't expect the food to be too good. Please remember to not throw plastic and other items on the ground.
❕ Haritha Resort (a govt. hotel run by Andhra Pradesh Development Tourism Corporation) is a popular and decent stay. Since it is the most sought after hotel in the vicinity, it gets booked pretty fast during peak seasons. Simple meals are available here during lunch time.

Would recommend going during the winters - Summers can get a little unpleasant due to the heat.
Belum Caves
 🚘322kms   ⌚6hrs   💼2 Days Trip

What is it?
An underground cave formed by an extinct river in the Kurnool district of Andhra Pradesh, it is the largest and longest cave accessible to the public in India. They were initially used by Buddhist monks to meditate away from noise and people. At the entrance is a huge statue of Buddha and below this are the caves. Once you buy the tickets and approach the gateway and have your first view of the caves your jaw is sure to drop. You would not have seen something this mysterious ever. The stunning stalactites in the entire stretch of the caves were naturally created by water and take hundreds of years to form (Stalactite is a tapering structure hanging like an icicle from the roof of a cave, formed of calcium salts deposited by dripping water). The entire accessible area of the cave is a zigzag stretch of 1.5 km and you would need 2 hours to cover it.
What to expect?
The caves are a visual treat. The tourism department has done a great job at maintaining the caves - fresh air is regularly pumped to make sure tourists don't face breathing difficulties and light effects inside the caves make them more enchanting. Carry a big bottle of water and be sure to wear comfortable footwear with a good grip - there is a lot of walking you will be doing here.
Timings: Open all days 10:00am - 5:00pm

Tickets: Adults : INR 65; Kids : INR 45

⚠️ Belum Caves is around 60 kms away from Gandikota and could be covered in the same trip.

❕ On the way back to Hyderabad from here, Yaganti temple would be a good stop to make. Its a pretty little temple complex in Kurnool dedicated to Lord Shiva. The temple has some interesting stories behind its existence - do read up more if you plan to visit.
---
9) Tadoba National Tiger Reserve
 🚘460kms   ⌚9hrs   💼3 Days Trip

What is it?
Pristine and unique eco-system situated in the Chandrapur district of Maharashtra. This reserve contains some of the best forest tracks and is endowed with rich biodiversity and is the largest wildlife reserve in Maharashtra. Tadoba National Park is home to about 40 tigers and several other animals like hyenas, spotted dears, pangolins and porcupines to name a few. There is a jungle camp located here and many resorts provide accommodation in the area to help relax the mind and cleanse the soul, making it a wonderful weekend getaway.
What to expect?
A long drive starting from the densely populated city of Hyderabad to the lush green sparsely populated forest reserve, an over-night stay amidst wild animals and an early morning Jungle safari! Adding to this, is the relaxing aesthetic of the camps and resorts. Needless to say the lip-smacking food and bonfires (during colder seasons) amp up those feel-good vibes. A blissful weekend guaranteed.
---
10) Papi Hills (Papikondalu)
 🚘474kms   ⌚9.5hrs   💼3 Days Trip

What is it?
Papikondalu is a mountain range along the Godavari river and is famous for its boat rides. Many companies operate group boating trips along the river that lasts for about 5-6 hours and includes food and entertainment. The sail through Godavari is spectacular. Chilly breeze hitting your face while you stare at the glorious mountains surrounding you from all sides! Food provided by most of the tour companies is locally made by the villagers and is really good. An added bonus is that you are promoting local businesses!
Camping is common here - colorful lined tents with a backdrop of tall mountains. The tents are clean and again the food is good too.
What to expect?
This would be a very memorable and fun sail. The organizers make sure to keep the crowd entertained throughout the journey with exciting group games, dance and music. I would highly recommend planning a 3-days trip here with an overnight camp stay.
---
Honorable Mentions
The below four places are >500kms and hence included separately as the time to travel would take up the better part of your holiday.
📌 Horsley Hills

🚘 615kms ⌚ 12.5hrs 💼 3 Days Trip

Horsley Hills


W.D. Horsley, a British collector, built his home here, after whom it is named. Called as Horsleykonda locally, this hill station in Andhra Pradesh is nearer to Bangalore than to Hyderabad. This place has multiple resorts and is frequented by tourists during the hot summer months.
📌 Dandeli

🚘 615kms ⌚ 12.5hrs 💼 4 Days Trip

Dandeli


Dandeli, on the banks of Kali river, is a popular destination in Karnataka. River rafting, rock climbing, jungle stay, moonlight boat rides, wildlife safari, kayaking and mountain biking are some of the things to do here! An adventure awaits you!
📌 Goa

🚘 640kms ⌚ 15hrs 💼 4 Days Trip

Go Goa!


Goa- the traveler's paradise that needs no introduction. It is a far reach from Hyderabad, coupled with the under-construction roads, which makes reaching Goa a difficult journey by car. But all of it vanishes once you have the serene beaches in your sight. Read my article on the 8 Things To Do In Goa for the non-beachy-non-party-traveller .
📌 Araku Valley

🚘 660kms ⌚ 13hrs 💼 4 Days Trip

Araku Valley


Referred to as the Ooty of Andhra, another great place to escape from Hyderabad is the Araku Valley in the heart of Andhra Pradesh. Blessed with enchanting streams, lush green forests, beautiful waterfalls, sprawling coffee plantations, rich landscape and wonderful weather, Araku valley is no doubt a famous tourist destination attracting nature lovers, honeymoon couples, and adventure enthusiasts from all over the country. This place hosts a Hot Air Balloon Festival annually as well.
---
Map
📌 Use the below interactive map for directions:
✔ Clicking the top right button opens the map in a new tab showing the different sections. Click on view map legend if browsing on phone✔ Save the map in your Google Maps for easy access later: Click the ⭐star button beside the name of the map. You can access the map later from Google Maps > Saved > Maps
Santōṣakaramaina prayāṇālu! :)