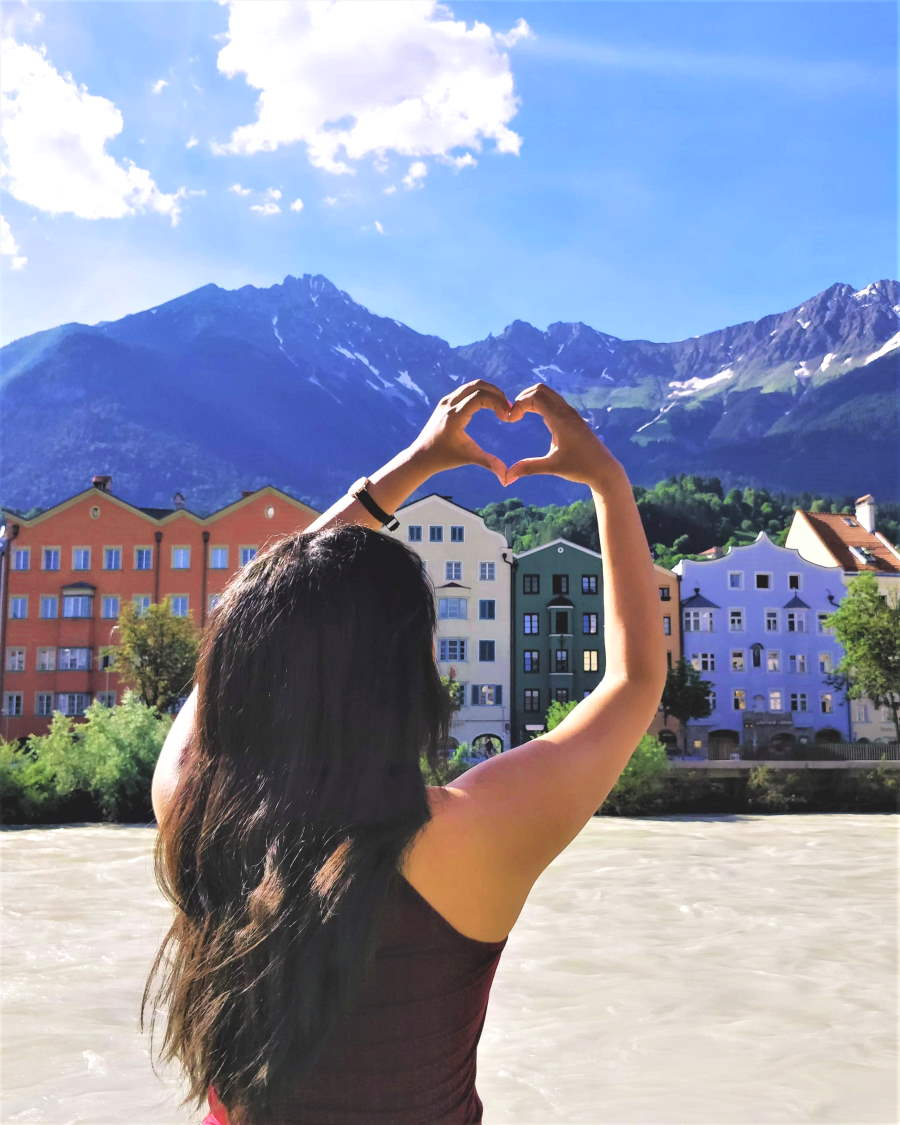 The Ultimate Austria Guide - What should you do in Austria?
Austria, a country located in central Europe is famous for its castles, palaces and the tales of its strongest and the longest-ruling royal family - House of Habsburg. The country enjoys a temperate and alpine climate. Summers are pleasant with the maximum temperature of about 26.7°C (80.1°F), while winters are harsh with temperatures dipping to -20°C (-4°F). Austria enjoys its own share of the alps, making it a popular destination for skiing and snowboarding. World-famous music maestros like Mozart, Johann Strauss, Joseph Hayden among others were all from Austria and hence art and music takes a centre seat in Austrian culture.
Austria is a land-locked country, meaning it does not have any region connected to the World Ocean and is completely surrounded by other nations or territories. It shares its borders with 8 different countries - Germany and the Czech Republic in the north, Slovakia in the east, Hungary, Slovenia and Italy in the South and Switzerland and Liechtenstein in the west. This makes it a melting pot of a diverse range of cultures, religions, and languages. German is the official spoken language, however many other languages are spoken as well - based on the region you are in and the country bordering that region. English is not very widely spoken but can be understood by most youngsters.
Euro is the official currency - both cards and cash are widely accepted. Austria is pretty expensive for tourists, hence making wise decisions and pre-planning is key. This is drawn from the fact that Austria is a wealthy country both publicly and privately, with comfortable levels of household income and private savings.
---
Where to go?
The capital city of Austria, Vienna or Wien as called locally, is located in the eastern part of the country on the Danube river. Being the capital city of the Habsburg Empire for centuries, it enjoys a good blend of rich architectural history (including the royal families castles, stunning palaces and other royal buildings) and modern traditions. Vienna has long been considered the music capital of Europe and its love affair with art and music is a passionate and long-enduring one, making it home to world-class music schools. There is always a music festival, concert, classical music displays or an opera show going on. Viennese take their coffee very seriously and hence you'll find tons of speciality cafes all around the city. Melange is a typical Viennese coffee and is a blend of a shot of espresso and hot milk with milk froth on the top! Other popular varieties include Kurz, Obers and Kapuziner. Do recommend exploring the coffee culture of the city!
Places to visit in Vienna include -
Schönbrunn Palace, The Hofburg, St. Stephen's Cathedral, Belvedere Palace, Vienna State Opera, Prater, Naschmarkt, Schönbrunn Zoo
---
Salzburg is a quaint little city in northern Austria and is split into 2 by river Salzach. It shares its border with Germany and hence enjoys dual attention and influence from both Austria and Germany. Music maestro Mozart was born here and is the pride of Salzburg. The city offers great views of the Alps. The old town of Salzburg called Altstadt is a UNESCO World Cultural Heritage Site. The Salzburg Festival is a world-famous celebration of music and drama and is held each year between July-August. The city has a completely different charm during this period and the energy is wild! Salzburg's beer culture is huge - Steigl beer was first brewed here!
Places to visit in Salzburg include -
Fortress Hohensalzburg (Salzburg Castle), St Peter's Abbey, Salzburg Cathedral, Mozarts Birthplace, Getreidegasse Street, Makartsteg (Love Lock Bridge), Mozart's Residence, Mirabell Palace and gardens
---
Hallstatt
The postcard village in the central part of the country, Hallstatt is one of the most visited places in Austria. Nestled between the Dachstein mountains and a peaceful lake (Hallstätter See), it's a picturesque village with pristine Alpine waters on one side, dark ash-coloured snow-capped mountain on the other with dainty houses and cafes lining the shore and clinging the cliffs. Taking a stroll on Hallstatt's main lakefront street and drowning in the gorgeous views is the most popular activities while here.
Places to visit in Hallstatt include -
Dachstein Ice Cave, Hallstatt Salt Mine, The Bone House & Cemetery, Market Square, Boating On Lake Hallstatt, Five Fingers Lookout Point, Rudolph's Tower & Skywalk
---
Innsbruck
A south-western city in Austria, it is the capital of the state of Tyrol. It is one of the most populous places in Austria and enjoys a modern city-life with a couple of historic sites nearby. Innsbruck is also an internationally renowned winter sports centre. The Swarovski Crystal World, with its 14 magical chambers, is an experience attraction located close to Innsbruck, showcasing crystals in all their glory. Visitors are made well acquainted with crystals leaving them mesmerized and full of wonder. It is one of the most visited places in Austria and is highly recommended!
Places to visit in Innsbruck include -
Colourful row of houses on Mariahilf Street along the Inn River, Swarovski crystal factory, Golden Roof, Ambras Castle, Innsbruck Zoo and Hofburg
---
Zell-am-see
A lake town in Austria, situated on Lake Zell. The town, far from city life, offers a slow-paced life experience amidst greenery and water. The town revolves around the lake - perfect for a one day picnic. Private boats can be rented for reasonable prices and you could set forth a joyous ride in your very own sail. Even better you could also jump in and swim along the lake. It is considered one of the cleanest lakes in Europe. The Schmittenhöhe mountain (1,965 m high) falls in the district of Zell am See and has a great hiking trail. The peak provides unbelievable panoramic views of the Zell am See lake and town. The neighbouring town of Kaprun is popular for its glacier skiing.
Places to visit in Zell am See include -
Lake Zell, Schmittenhöhe mountain, Zell am see esplanade (Park), Kaprun glaciers, Kaprun Castle and Zell am See casino
---
Graz
Graz is an industrial city in southeastern Austria with beautiful riverside walks and old cobbled streets. River Mur flows by this small yet splendid cosmopolitan city. There is a lot for a tourist to do in Graz - museums, galleries, castle, and an artificial island too! Graz offers a good mix of Gothic to Contemporary architecture. It has industries in iron & steel works, breweries, and railway workshops. It also has a number of universities and hence you would see a lot of energetic college students flocking the streets. It is a great city to visit if you want to spend some laid back chill days by the river, enjoy modern life but also get thrown back in time while walking through century-old architectural beauties plus enjoy diverse food palettes.
Places to visit in Graz include -
Landhaushof, Landeszeughaus, Burg/Doppelwendeltreppe, Dom, Mausoleum, Glockenspiel, Kunsthaus Graz, Murinsel, Uhrturm and Schloss Eggenberg
---
How to plan?
Austria is a beautiful landlocked country covered in a breathtaking landscape. With innumerable quaint villages, Austria spoils you with choices. Here is an easy step by step approach to planning your trip to Austria:
Figure your entry point - Austria can be divided into 3 parts mostly: western, central, and eastern. The eastern point of entry will be if travelling via train from Switzerland, Germany, or France. Eastern regions are most popular if coming from Hungary or Czechia. The suggested route from east to west (reverse if going west to east) is:

Innsbruck ➡ Zell-am-see ➡ Salzburg (& Hallstatt) ➡ Vienna

Figure out the travel duration - Plan if you want to stay in a place for a longer duration or quickly head to all the Austrian famous landmarks. Depending on the number of days, figure out the best places to visit.

Figure out transport options when travelling from city to city - Trains in Austria (run by OBB) are very well operated. You can reach anywhere in an average of 2-3 hours.

Passes like the Eurail and Interrail pass is suggested if travelling to other countries during the trip. If travelling within Austria, to only a few places, then buying point-to-point tickets one month prior is suggested.

Flights are not the suggested mode of transport as you would miss out on the Austrian countryside.

Plan your transport options within each city - Most cities in Austria have a very well planned transportation system with busses, trams, metros and trains covering the entire city. Plan ahead to buy city or daily passes.

City Passes grant access to most sights in the city for a nominal fee.

Daily Passes grant access to most public transport for a specific duration (1 day, 2 days, etc based on the validity of your ticket)

Plan the sites and buy advance tickets - Austria's well-visited sites are mostly in Salzburg and Vienna. Being the capital of music and art, the crowd can get overwhelming. You may end up wasting a lot of time in queues. Highly recommend buying advance tickets to famous landmarks, saving you the hassle of waiting in frantically long lines later.
Map
📌 Use the below interactive map for directions:
✔ Clicking the top right button opens the map in a new tab showing the different sections. Click on view map legend if browsing on phone✔ Save the map in your Google Maps for easy access later: Click the ⭐star button beside the name of the map. You can access the map later from Google Maps > Saved > Maps
---
Where to stay?
Austria provides good and cheap accommodation throughout the entire country. You can choose to stay in some of the prettiest villages as well.
I would suggest breaking your stay in 2 parts. Stay the first leg in the Salzburg/Salzkammergut region. You can travel to Innsbruck, Zell-am-see and Hallstatt fairly easily via trains.
In Vienna, I would suggest staying within the city to easily wander around. We stayed just outside the walls of Schönbrunn Palace.
---
🥘 What should I eat?

🍣 Wiener Schnitzel - National dish of Austria (thin breaded pan-fried veal cutlet, served with potato salad and a slice of lemon)

🌭 Wiener Würstels (Vienna Sausages with a mustard dip and fries)

🎂 Sachertorte (traditional Austrian chocolate cake)

🍰 Apple Strudel (a pastry with flaky crust and a spiced apple filling)

🥞 Kaiserschmarrn (fried pancakes with toppings)

🥃 What should I drink?

☕ Melange (Viennese specialty coffee)

🍹 Almdudler (sweetened carbonated soft drink with elderberry herbal extracts)

🍺 Locally brewed beer (Stiegl and Ottakringer)
Gute Reise! :)